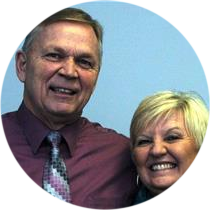 JD Traylor
Senior Pastor
JD and Cindy have had the privilege of ministering at Hanover Baptist since 1982. JD comes from a law enforcement background, and is a graduate of Ball State University and The Southern Baptist Theological Seminary. Cindy has taught long-term at Southwestern Elementary, and plays the piano for the worship team at HBC, as well as being very involved in Women's ministries. JD is also the police chaplain for the Madison and HanoverPolice departments and the Jefferson County Sheriff's department.
Cindy and JD are the parents of five adult children: Charity Freeman, Heather Foy, Kim Crawford, Matt Traylor, and Michael Traylor. From those children and their mates, there are 13 precious grandchildren, ranging from college students down to age three.
Cindy and JD consider it a privilege and honor to serve in a loving congregation, and are so grateful for the encouragement and support they have and continue to receive from a warm and caring church family.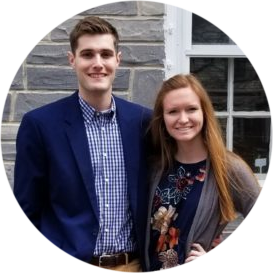 Kinzer Havill
Kinzer serves as the Student Ministry Director on our staff and oversees all youth and college ministries at HBC. Kinzer graduated from Oakland City University (OCU) with a BA in Christian Studies and Philosophy. Kinzer and Charity pastored a small church while at OCU and were also Resident Hall Directors at a dorm on campus where they learned to serve the Lord together. Kinzer played college basketball and has seen the Holy Spirit transform many hearts through sports ministry. He has a deep love for the Scriptures and yearns to tell people about the glories of knowing Christ. Kinzer understands his role as a pastor/teacher is to equip the saints for the work of ministry (Ephesians 4:12). He seeks to impart wisdom to those around him and believes that his counsel is only as good as it is biblical. Kinzer is zealous for God's name to be known and made great among the nations and that includes the Hanover/Madison area. If you are a high school/college student (or if you know of one), Kinzer absolutely wants to get to know you and serve you to the glory of God.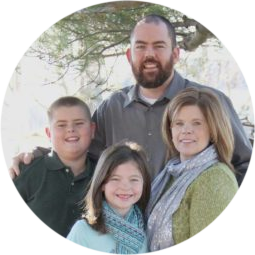 Angie Lunsford
Children's Ministry Assistant
I'm married to Mike Lunsford and have two children (Riley and Bailee). I am dedicated to your children's spiritual growth and knowledge of the Word of God. I have a passion for engaging children with Scripture, knowing that these young lives will be my future neighbors or family. My heart's desire is to see each of these children serving the Lord faithfully in the future as they grow in the Word and honor the Lord through the gifts and talents He has given each of them uniquely. Thank you for letting me serve your family through your children.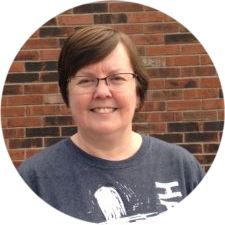 Joyce Terrell
Administrative Assistant
I have been a part of HBC since 1983 when I also became a follower of Jesus Christ. I joined the administrative staff of HBC in 2013. I've served in other ministries during my season of time here and help keep the day-to-day aspects of our church on track. I'm married to Jimmy Terrell and we are blessed with a daughter and one grandson.

Jelondia Wolfe
Church Custodian
Jelondia serves as our church custodian, making sure that everything is where it should be and the church is looking its best when people arrive for our weekly worship services. She has served our church in this capacity for the last 6 years. She loves spending time with her children and grandchildren and also loves to cook.